Hydroponic store internet marketing can be more challenging than marketing conventional business online. This is especially if one grows items like cannabis. One reason? Not all states in the US have legalized the use of marijuana for both medical and recreational use. Therefore, not all online marketing platform accept ads promoting such a product. However, this does not mean that the industry is 'gloomy' for those who are into hydroponic business. One just needs to be creative with their online marketing.
As a digital marketing agency that has long years of experience working with clients across different industries, including those who are into hydroponic business, we have proven that hydroponic store internet marketing should incorporate a number of creative approaches, including the following:
Creative content. Apart from optimizing your hydroponic store on-page content (your website content), you can expand your market reach by writing content (e.g.text, infographics, videos) for off-page posting. You can write information on growing cannabis in a hydroponic system or any information that are useful to prospective buyers. You can post these content on websites in the same industry. In other words, you build your network or community within the same industry through sharing of useful content (others call it guest posting).
Compile and publish reviews from customers. Reviews are a very important factor for online visibility. It can significantly help get your hydroponic store into your prospective buyers' radar. So, recall your previous customers and make a request for them to write a review of your hydroponic store and their personal experience about buying at your store.
Creative social media marketing. Though social media giants prohibit their advertising platforms to be used for items like cannabis, you can still make use of them to reach potential buyers. You can check different communities/groups who are into hydroponics. You can send direct messages or invite them to join your closed group.
Local directories and citations. Though leading local directories like Google My Business do not allow businesses such as marijuana from their listing, you can still see cannabis information when you do a local search. The reason? Because it has the "alternative medicine" category and it helps pull cannabis content to the top whenever somebody searches for cannabis or hydroponic key terms. If you are listing on GMB, try to put it under the "alternative medicine" category. It works.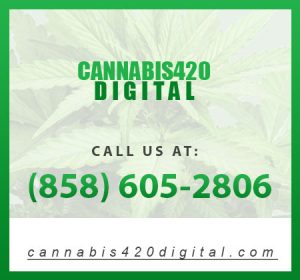 Want some help on hydroponic store internet marketing? Contact us today at (858) 605-2806.